For blogger and home design enthusiast Heidi Rue, a plumbing disaster led to one of the best design decisions she's ever made.


Several years ago, Heidi and her husband came home to discover that flooding from a cracked pipe (original to the home built in the '60s) had destroyed the carpet in her basement. Now, they were faced with a decision: did they really want to put down more carpet? Another piping issue could mean ripping up the carpet all over again, but hardwoods were completely out of budget. Plus, if another plumbing issue arose, the hardwoods could be destroyed, too.


When Heidi learned more about Mohawk Flooring's luxury vinyl tile flooring (LVT), she was sold. It's waterproof (that put future plumbing fears at ease), the vinyl planks are easy to install over concrete, and it's resistant to scuffs and scratches. Now, she recommends LVT flooring for any homeowner looking for affordable, water-resistant flooring that doesn't compromise on style.


Interested in an LVT makeover of your own? Here's what you need to know first.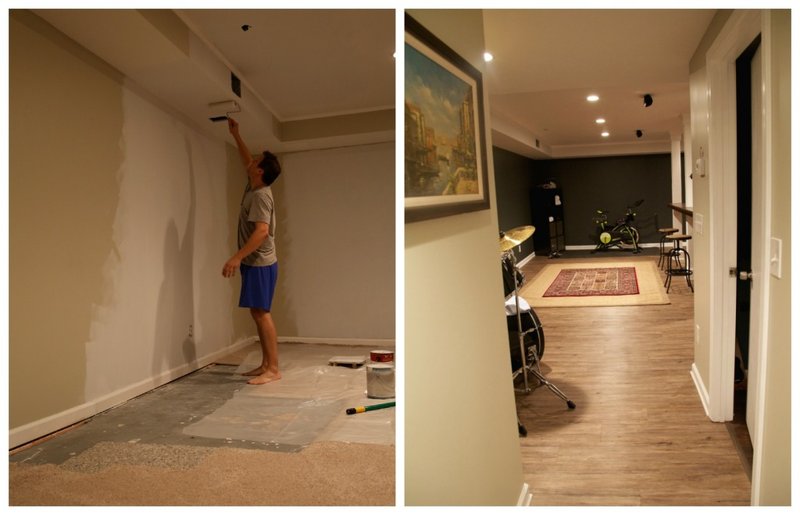 Luxury Vinyl Tile Flooring Installation
While LVT is relatively quick and easy to install, there are a few things you need to do to before your installers arrive to ensure that the installation goes smoothly:


Remove all furniture and appliances from the room, including wall and doorway trim, and undercut any door casings.
Take care of any repairs to the subfloors before installing new flooring; make sure the flooring surface is clean, flat, dry and free of debris.
If you're renovating the space, be sure to have your cabinets installed before installing luxury vinyl—don't install cabinets on top of the flooring.
Your luxury vinyl floors need to acclimate to the new environment for 48 hours, so you should have new flooring delivered to your home at least two days before installation.
Always examine your new flooring for damage or defects before installation and be sure to read the approved installation instructions and warranty information.

Now, sit back and let professional installers take care of the rest!


Built to Last
In the years since her basement makeover, Heidi's luxury vinyl tile flooring has just about everything from parties and spilled drinks to weightlifting and endless miles on the exercise bike. All the while, Mohawk luxury vinyl tile has stood up to every challenge. It has resisted scratches, scuffs and water damage completely.


Not to mention, when friends come over, they always comment on the flooring. Heidi's friends love how LVT looks and feels like real wood flooring. In fact, some had to be convinced that it wasn't real hardwood!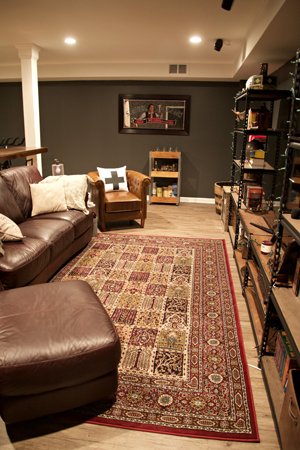 No one wishes for a plumbing disaster, but Heidi's led to the best flooring option for her needs. She's looking forward to many more football-watching parties and game nights without needing to worry if someone spills a drink.


Does luxury vinyl tile flooring sound like the perfect choice for your home? Visit your local Mohawk retailer to get started on your next flooring makeover project!